Welcome to Physician's Center for Weight Management
Do you want to lose weight, have more energy, lower cholesterol, and feel better? Then you're in the right place! We have helped hundreds of people lose weight and improve their health using proven techniques and supplements.
Our team, led by Dr. Lee Frye, a board certified doctor with many years of experience in weight management is ready to show you how to get to your ideal weight and maintain a healthy way of life.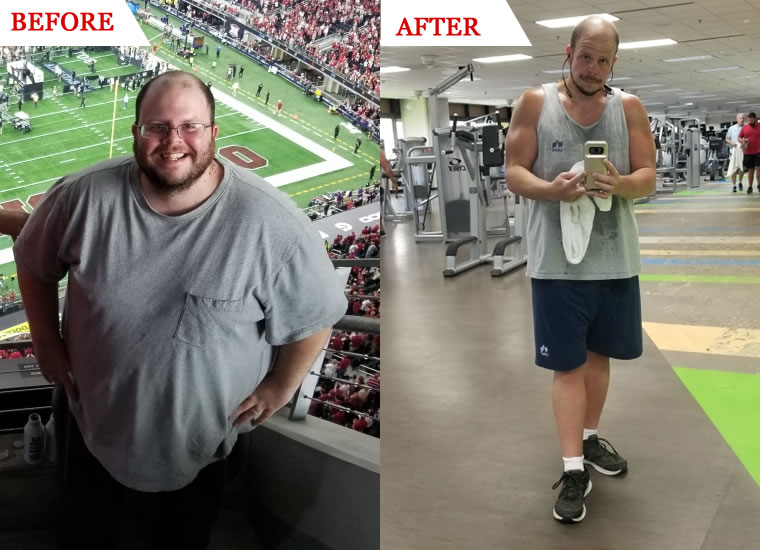 Featured Patient Testimonial
This is Dalton. I just wanted to share my progress with you guys. Thank you so much for helping me turn my life around. I feel like I have truly been given a second chance in my life. One photo is December of 2017. The other photo is a few days ago (September, 2019).
Dr. Frye Discusses Benefits of CBD Oil
In this video, Dr. Frye goes in depth on the benefits of CBD oil. We have the highest quality of CBD oil from Amsterdam here at our Oklahoma City clinic. Call us today for more information.
CBD Oil Testimonial
Listen as Remy shares his story about his life before and after using CBD oil and how, in his own words, was able to regain his health and find himself again.
I started coming to PCWM in February and I consistently lost weight every month. It is now October and I have lost about 60 lbs. Everyone is very supportive and with the help of the Biolean and ProXtreme, losing with has never been so easy. I have tried many other weight loss potions but this is the one for me.
One of my favorite products is the Biolean, it seems to give me energy and controls my hunger along with exercise, and I have lost 3-4 lbs a month. Also the Omega III is very good source of fish…
Make An Appointment
As easy as 1, 2, 3. Are you ready to get healthier, have more energy, and live your full life? Schedule an appointment today!